HONG KONG SAR -12 May 2023 – SUNeVision Holdings Ltd. ('SUNeVision', SEHK: 1686), the number one data centre provider and connectivity hub in Hong Kong, has won Gold Stevie® Award for Innovation in Technology Development – Computer Industries in the 10th annual Asia-Pacific Stevie Awards. The award recognises the technological excellence of SUNeVision's HKIS-1, the carrier-neutral cable landing station (CLS) with state-of-the-art infrastructure.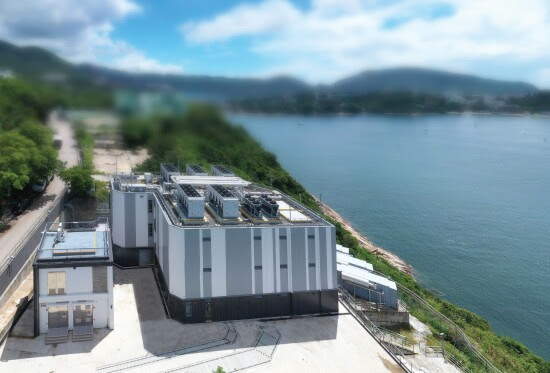 SUNeVision's cable landing station HKIS-1 has won Gold Stevie® Award for Innovation in Technology Development – Computer Industries in the 10th annual Asia-Pacific Stevie Awards.
The Asia-Pacific Stevie Awards are the only business awards programme to recognise innovation in the workplace in all 29 nations of the Asia-Pacific region. More than 800 nominations have been received this year. SUNeVision stands out amid intense competition becoming the first data centre operator crowned the Gold winner in the category.
Innovative cable landing stations to offer one-stop-shop connectivity
To address surging demand for subsea cable capacity, SUNeVision innovates HKIS-1 in Chung Hom Kok, the first and only carrier and cloud-neutral CLS in Hong Kong integrating the most advanced technologies. The award acknowledges HKIS-1 at data centre standard (ANSI/TIA-942 certified) with direct backhaul access to MEGA Campus including MEGA-i, the most carrier-dense colocation site in the world1. Providers of telecommunications, cloud, ISP, CDN service interconnect with each other in MEGA Campus' colocation facilities. Building on SUNeVision's rich data centre ecosystem, the strategic addition of the cable landing stations will provide a one-stop-shop connectivity solution to cable owners and users alike.
Important milestone with Asia Direct Cable Hong Kong segment landed at HKIS-1
In January 2023, the ADC, which is the first, critical international cable landed in Hong Kong since 20172, has officially landed its Hong Kong segment at SUNeVision's HKIS-1, in addition to the new City PoP at SUNeVision's hyperscale data centre MEGA Plus. Interconnecting with MEGA-i, users of ADC Hong Kong segment either via CLS or City PoP at MEGA Plus can enjoy one-stop-shop connectivity and interconnect with hundreds of providers with high reliability and efficiency.
Raymond Tong, Chief Executive Officer and Executive Director of SUNeVision said, 'We are proud that our cable landing station HKIS-1 has won Gold Stevie® Award in the premier Asia-Pacific Stevie Awards. The award win not only solidifies SUNeVision's technological excellence with the innovative cable landing stations, but our commitment to offering unmatched connectivity solutions for empowering the digital economy and helping businesses thrive. This achievement has placed importance to our prominent position in the subsea space. Our carrier and cloud-neutral facilities would be the ideal location for partners who look for connectivity to multiple cables systems and providers. HKIS-1 will support the growing number of submarine cables coming onwards, strengthening Hong Kong's position as an interconnection hub between the world and mainland China.'
Source
1 https://www2.telegeography.com/hubfs/LP-Assets/Ebooks/state-of-the-network-2022.pdf
2 https://www.submarinenetworks.com/stations/asia/hongkong
About SUNeVision
SUNeVision (SEHK: 1686), the technology arm of Sun Hung Kai Properties (SEHK: 0016), is the largest data centre provider in Hong Kong. We provide industry-leading carrier and cloud-neutral data centre services with Asia's number one connectivity. We connect providers of telecommunications, cloud, ISP, CDN, OTT from local, mainland China and global with enterprises of different businesses on our Asia leading data centre ecosystem.
SUNeVision forms MEGA Campus by extending the connectivity edge from highly connected MEGA-i to other high-tier data centres, including MEGA Gateway, MEGA IDC, MEGA Plus and MEGA Two. Facilities on MEGA Campus are interconnected through a dedicated dark fibre network and around 15,000 cross-connects. Together with City PoPs of major submarine cables in our facilities, we enable our customers for direct connections to multi-cloud platforms and multi-cloud exchanges with the best connectivity in town. The addition of cable landing stations HKIS-1 and HKIS-2 to our data centre portfolio will provide a one-stop-solution to cable owners and users, strengthening our position as the leading connectivity hub in Asia. We are committed to supporting Hong Kong as a regional information hub and a strategic gateway to mainland China.